This message is only visible to admins
Please connect a business account on the Instagram Feed settings page in order to display hashtag feeds
Please see this post for more information.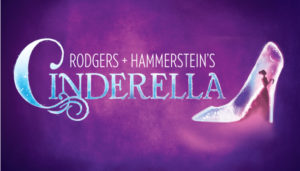 Rodgers + Hammerstein's Cinderella is a musical in two acts with music by Richard Rodgers, lyrics by Oscar Hammerstein II and a book by Douglas Carter Beane based partly on Hammerstein's 1957 book. The story is based upon the fairy tale Cinderella, particularly the French version Cendrillon, ou la Petite Pantoufle de Verre, by Charles Perrault. The story concerns a young woman forced into a life of servitude by her cruel stepmother, who dreams of a better life. With the help of her Fairy Godmother, Cinderella is transformed into an elegant young lady and is able to attend the ball to meet her Prince, but, in this version, she must open the Prince's eyes to the injustice in his kingdom.
Rodgers and Hammerstein originally wrote the songs for a 1957 television broadcast starring Julie Andrews, and it was remade twice for television and adapted for the stage in various versions prior to the Broadway production. The 2013 adaptation was the first version of Cinderella with the Rodgers and Hammerstein score mounted on Broadway. The new book by Beane introduces several new characters and a sympathetic stepsister, and the score features several new Rodgers and Hammerstein songs. The production originally starred Laura Osnes in the title role and Santino Fontana as the Prince and ran for 770 performances. It was nominated for nine Tony Awards, winning one, for best costumes. It began a US national tour in 2014.
Act I
A young woman named Ella lives with her stepmother and stepsisters, who treat her like a servant girl ever since the death of her late father. Because she sits by the fireplace and is dirty from the cinders, they call her "Cinderella". Ella dreams of a better life ("Prologue").
The prince of the kingdom is named Topher (short for Christopher); his parents have died, and he is advised by Lord Chancellor Sebastian. Though an expert at slaying dragons, griffins, gargoyles and giants, he feels uncertain about how he will rule as king when the time comes ("Me, Who Am I?"). Prince Topher and Ella meet as he is on his way to the palace. She offers him a drink of water, and they share a moment before he departs. Ella then speaks with two of her friends: Jean-Michel, an erstwhile revolutionary, and Crazy Marie, a woman who lives at the edge of the forest and gathers what others throw away. Soon arrive Ella's stepmother Madame and stepsisters, the demanding Charlotte and the meek Gabrielle. After they go inside, Ella again reflects on her dreams of a better life ("In My Own Little Corner").
In the palace, Sebastian and his henchman, Lord Pinkleton, persuade the Prince it is time for a Royal Wedding; a big ball will be held to find the bride. Pinkleton goes to the town square to make the announcement and finds Jean-Michel rallying the townsfolk to raise their voices in protest of the government's policies ("The Prince is Giving a Ball" / "Now Is the Time").
Madame's cottage is a whirl of activity as the stepmother and stepsisters prepare for the ball. They leave Ella behind, but Jean-Michel arrives to argue that Prince Topher needs to know more about the people of his kingdom. He teases Ella that she should put on a pretty gown and tell Topher that times are about to change. Crazy Marie jokes with Ella about how life could be better ("In My Own Little Corner" (reprise) / "Fol-De-Rol"). Marie reveals herself to be Ella's Fairy Godmother and transforms a pumpkin and animals into a carriage with a footman and a driver; she turns Ella's rags into a beautiful gown ("Impossible"). She sends Ella to the ball with one caveat – the magic will expire at the stroke of midnight ("It's Possible").
The ball features magnificent dancing ("Gavotte"). Ella enters in her white ballgown, but no one recognizes her. Her kindness and sense of fairness fascinate Prince Topher, and their song becomes a grand waltz ("Ten Minutes Ago" / "Waltz for a Ball"). Too soon, the clock begins to strike midnight. Ella had just enough time to tell the Prince that all is not well in his domain. She races down the stairs and trips, losing her shoe, but she quickly retrieves it and dashes off.
Act II
The Prince is determined to find the mysterious woman who spoke so honestly about the kingdom. The women of the court, led by stepsister Charlotte, ask why the Prince had not chosen any of them to be his love ("Stepsister's Lament"). A wild chase ensues, and the prince and his guards search high and low; they almost catch Ella ("The Pursuit").
Once again dressed in rags, Ella returns to the cottage and remembers how wonderful the Prince was ("He was Tall"). Madame, Charlotte and Gabrielle soon return in state of dejection. Ella tells them what she "imagines" the night at the palace must have been like ("When You're Driving Through the Moonlight"), including dancing with the Prince ("A Lovely Night"). Madame and her daughters and stepdaughter have a moment of shared emotion, for once. Soon, shy Gabrielle and Ella are left alone, and Gabrielle realizes that Ella was the woman at the ball. Gabrielle reveals herself to be not only an ally, but also in love with Jean-Michel, the firebrand. They vow to keep their secrets ("A Lovely Night" (reprise)).
Prince Topher continues his search ("Loneliness of Evening"), gradually realizing that Sebastian had been leading him down the wrong path. Topher decides to hold a second event to find the woman of truth. The night of the banquet arrives, and Gabrielle gives Ella her dress to attend the feast. Jean-Michel arrives at the house and confesses his love to Gabrielle. However, Madame catches them and also sees Ella in Gabrielle's dress. She tears the gown to shreds and kicks Gabrielle and Jean-Michel out of the house, telling them never to return. Madame then takes Charlotte to the banquet. In the nick of time, the Fairy Godmother produces perfect attire and helps Ella build her confidence for another frank talk with the Prince ("There is Music in You").
At the palace, Ella tells the prince how he could be a great king, and he immediately announces an election for Prime Minister between Jean-Michel and Sebastian. Topher is now ready to be a leader and knows the partner he needs in love and life ("Do I Love You Because You're Beautiful"). Suddenly, the clock begins to chime midnight. Ella races down the stairs but pauses and purposely leaves a shoe behind.
The Prince gives all of the women of the kingdom a chance to try on the glass slipper. Everyone is unsuccessful until Ella tries it on, and it fits her foot perfectly. Madame apologizes to Ella for her cruelty, and Ella forgives both her and Charlotte. Gabrielle and Jean-Michel's relationship is approved by Madame, and she welcomes her daughter back into her life. Jean-Michel is elected Prime-Minister, Topher and Ella wed, and they all live happily ever after (The Wedding: "There is Music in You").
| | |
| --- | --- |
| Student Director | Emma Maze |
| Lead Choreographer | Brigitte Mobley |
| Choreographer | Emma Manship |
| Choreographer | Jana Tuttle |
| Dream Girl 1/10 MInutes Chorus | Hannah Beltz |
| Dream Girl 2/10 MInutes Chorus | Aliyah McCorkle |
| Dream Girl 3/10 MInutes Chorus | Ellie Everts |
| Jean-Michel | Caleb Jackson |
| Townsperson/Giant/Footman/Fox | Caity Kraus |
| Topher | Bryce Walters |
| Madame | Viktoria Rock |
| Charlotte | Shekinah Calderon |
| Gabrielle | Mary Manship |
| Sebastian | Jackson Cross |
| Lord Pinkelton | Elliott Murray |
| Ella | Courtney Kraus |
| Claudette/Townsperson | Sarah Stephenson |
| Older Girl | Leigha Fishburn |
| Shyer Girl/Horse | Lexi Odgers |
| Smaller Girl/Horse | Kaylee Ellis |
| Stronger Girl/Driver/Racoon | Allison Christie |
| Taller Girl | Sierra Trisler |
| Woman in Window/Townsperson | Kelly Hagist |
| Woman/Younger Girl | Jana Tuttle |
| Marie | Alex Phillips |
| Sam Townsperson/Earl of Cavendish | Dustin Wagner |
| Yvonne and her baby/Townsperson | Isabell Salano |
| 1st Lady | Lauren Dalton |
| 2nd Lady | Emma Maze |
| 3rd Lady | Brigitte Mobley |
| 4th Lady | Emma Manship |
| Dutchess | Grace Apgar |
| another Dutchess | Ameila Walters |
| yet Another Dutchess | Hannah Elliot |
| Next Lady | Isabell Housten |
| Dignatary | Rachel Jones |
| Lord | Jakob Hall |