This message is only visible to admins
Please connect a business account on the Instagram Feed settings page in order to display hashtag feeds
Please see this post for more information.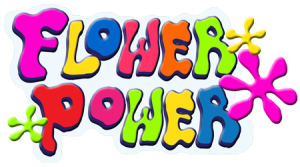 Bring back the hip music of the sixties with the flower people, mystics, and protesters of the decade that changed everything!  Starpetal and her girl band, Flower Power, start a student sit-in at Valley High, but the school principal denies their request for an in-school battle of the bands.  They really want to go up against the boys' band — Peter, Paul, and Harry — and they finally make it happen at Ole MacDonald's farm.  Hippie Shreddy Freddy, the mystic Maharishi, Bruiser and his bikers, and Max King, the famous record promoter, all get drawn into the excitement that becomes the Cornstalk Music Festival.  Though it begins with the two school bands, it's The Kooks, a top British rock group, that really sparks the festivities.  Everything goes wild when the crazy bikers invade the event, but Big Mama knows how to tame them and calm the crowd.  Lighting effects, a psychedelic backdrop, silly face makeup, the groovy clothing of the era, and a sixties rock beat all contribute to make this an unforgettable musical!