This message is only visible to admins
Please connect a business account on the Instagram Feed settings page in order to display hashtag feeds
Please see this post for more information.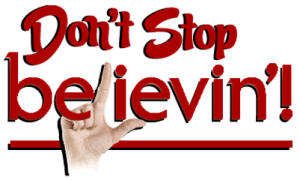 It's time to get your gleek on! The Ethel Lampert Community Center has seen better days and may soon see its final days unless the teens, volunteers and staff find a way to save it. Some sleazy city council members want to bulldoze the place to redevelop and commercialize the neighborhood and bring them gobs of sales tax revenue, but that's not stopping the teens who frequent the community center. From basketball players to computer nerds to artists, these down-on-their-luck inner-city kids have no place else to go, and losing the center would mean losing their home away from home. When they hear of a new television reality contest for glee clubs, they decide to form their own and try out. If they win top prize, they'll earn enough money to keep the center open. But working together doesn't come naturally for these tough, independent teens, and they're not sure they'll be able to pull it off, especially with a city council that's bribing the egotistical celebrity judges, an annoyed (and annoying!) neighbor harping on them at every turn and a history of no one believing in them.