This message is only visible to admins
Please connect a business account on the Instagram Feed settings page in order to display hashtag feeds
Please see this post for more information.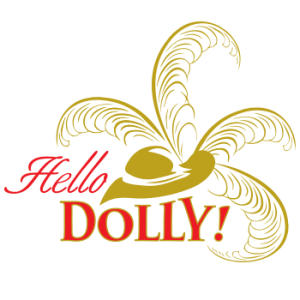 In turn-of-the-century New York, professional meddler and matchmaker Dolly Gallagher Levi decides she's going to marry miserly half-a-millionaire hay & feed dealer Horace Vandergelder ("I Put My Hand In")—and that's where the fun begins.
At first, Horace hires Dolly to find him a second wife. Dolly arranges for him to meet widowed milliner Irene Molloy, but she has no intention of letting that match be completed.
When Mr. Vandergelder leaves Yonkers for New York City to pay suit to Mrs. Molloy, his clerks, Cornelius Hackl and Barnaby Tucker, decide to take an unauthorized holiday themselves ("Put On Your Sunday Clothes"). While strolling in New York, they spy Mr. Vandergelder and take refuge in the closest shop, Irene Molloy's hat store. Cornelius and Barnaby frantically try to conceal themselves when Horace enters. Irene and Dolly – late for the appointment, as usual – finally divert the irate Mr. Vandergelder ("Motherhood March") until he leaves in a huff.
As partial recompense, Dolly decrees that the clerks must take Irene and Minnie, her assistant, to the Harmonia Gardens for dinner. When they try to plead an inability to dance, the versatile Mrs. Levi teaches them on the spot ("Dancing"). The young foursome runs off to watch a parade, and Dolly – addressing her late husband, Ephraim – reaffirms a desire to move on with her life ("Before the Parade Passes By").
As the second act opens, Cornelius and Barnaby persuade the ladies that it is much more elegant to walk to the restaurant than it is to hire a hack ("Elegance").
Inside the Harmonia Gardens, Rudolph, the majordomo, exhorts his waiters to give even better and faster service tonight—Dolly is coming back. "The Waiters' Gallop" follows, a welter of dazzling precision, criss-crossing at breakneck speed, which invariably brings down the house. Meanwhile, Cornelius and party occupy one dining booth (complete with drawn curtain). Horace and Ernestina Money, reputed by the conniving Dolly to be an heiress, are in another. Ernestina soon gets drunk and passes out.
Dolly makes her grand entrance to a triumphant "Hello, Dolly!" production number. As she eats with Horace, she repeatedly rejects his proposal of marriage… a proposal he has never made. As the dance contest begins, Horace discovers he has the wrong wallet; he and Barnaby, through a mix-up, have exchanged them. In the melee that follows, Rudolph calls the police, and the whole party is arrested. The judge agrees with Dolly Levi, Counselor-At-Law, that only Horace Vandergelder is guilty. During the courtroom scene, the court clerk records Cornelius' declaration that "It Only Takes a Moment" to fall in love.
Back in Yonkers, a subdued and thoughtful Horace Vandergelder realizes that Dolly is the wonderful woman he wants to be his wife. Dolly convinces him to take Cornelius as his business partner, and then finally agrees to marry him—as she had intended all along.
| | |
| --- | --- |
| Isabel Houston | Student Director |
| Brigitte Mobley | Choreographer |
| Emma Manship | Choreographer |
| Jana Tuttle | Choreographer |
| Alex Phillips | Dolly |
| Aliyah McCorkle | Irene |
| Allison Shi | Johanna |
| Brigitte Mobley | Ermengarde |
| Emma Manship | Minnie |
| Hanna Beltz | Ernistina |
| Isabel Solano | Mrs. Rose |
| Jackson Cross | Horace |
| Alexis Odgers | Court Clerk |
| Amelia Walters | Policewoman |
| Caleb Jackson | Cornelius |
| Dustin Wagner | 1st Cook |
| Jakob Hall | Barnaby |
| Grace Apgar | 2nd Cook |
| Hannah Elliott | Chef |
| Isabel Houston | Chef |
| Kelly Hagist | Deputy |
| Leigha Fishburn | Paperhanger |
| Sierra Trisler | Waitress |
| Abygale Navarrete | Townsperson |
| Ellie Overton | Waitress |
| Elliott Murray | Ambrose |
| Jana Tuttle | Waitress |
| Kaylee Ellis | Chef |
| Marissa Jent | Waitress |
| Sarah Stephenson | Waitress |
| Jessica Miller | Waitress |
| Kayla Kovacs | Townsperson |
| Luke Walters | Townsperson |
| Zoie Manship | Townsperson |
| Alyssa Lindsay | Townsperson |
| Andrea Cottongim | Townsperson |
| Nate Plowman | Polka Dancer |
| Elijah O'Dell | Townsperson |
| Griffin Huizinga | Horse |
| Colton Crick | Townsperson |
| Danny Wilson | Horse |
| Brady Wright | Waiter |
| Jeremy Miller | Townsperson |